Insurance and Income Protection
At Alexander James we will help you protect your family, your business and your possessions with a wide range of products. With any protection product it is important for us to understand the question of why you need protection and what you need it for. To enable us to make the correct recommendation we take the time to get to know you and your future plans.
Life Insurance
Mortgage protection - a decreasing term insurance. This will repay your mortgage on death and the premium paid will decrease as your mortgage reduces.
Level Term Insurance - This type of life insurance is taken out for a fixed period of time (for example 10 years). Regardless of when you die in that period of time, it will pay out the sum that was insured at the beginning of the policy (for example £100,000.00).
Family Income Benefit - This type of insurance will pay a regular income on death to a named person (for example your wife or children).
Critical Illness Cover
This insurance pays out a lump sum benefit (for example £100,000.00) on the diagnosis of one of a listed critical illness (for example heart disease, cancer, stroke).
Critical illness cover can be combined with life insurance in a joint policy. This will pay out on either death or the diagnosis of a critical illness depending on which occurs first.
Income Protection
This insurance pays out in the event of an accident or illness preventing you from working.
The insurance pays an income of up to 55% of your earnings.
The policy can be claimed upon more than once should accidents or illness prevent you from working.
The insurance can be job specific. This means that it will pay out if you are unable to work in your specific profession up to a given retirement age.
Business Protection
Many businesses take the trouble to insure their property and their assets but forget to insure the key people in the company.
What would happen in your company if you, the owner or a key person in your company were taken seriously ill, had an accident or die? Could you easily replace them?
Business Protection is designed to deal with this particular scenario.
Health Insurance
Accident Insurance - designed to pay out on a specific accident (broken bones, loss of limbs etc) and in some cases with cover for unemployment.
Health Insurance - designed to provide private healthcare and pay for hospital/dental treatment.
Case Study
Paul and Alyson
Protection
When we first started talking to Jeff about our Life insurance and Critical Illness cover we were unsure on how he could help, as we already had cover in place. After a good discussion on what was important to us and how we would like the future to look in the event of a crisis for us and our two boys, Jeff came up with solutions which were not only more appropriate but also saved us money on our existing cover. Compared to previous experiences Jeff was able to explain everything simply and in a language that helped us be feel confident that the choices we made were the best for us.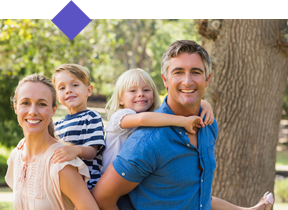 Did You Know!?
If you are a limited business you can take out your life insurance through your company. This type of life insurance is called Relevant Life Insurance and will pay out a lump sum on the death of the named individual.
The advantage of this is that you can offset this as a company expense against your corporation tax, therefore saving you 20% on your policy.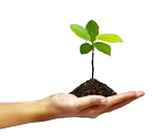 A collaborative, friendly approach from a highly qualified team of professionals