Pensions
Pensions are the most tax efficient way to save for your retirement income. We help you choose the best pension plan and our pension predicting tools give you a clear picture of what your future will look like in retirement, how long your money will last and what you will need to do to meet your specific goals.
Personal Pensions
We are able to arrange three types of personal pensions:
Stake Holder Pension - a low cost pension plan, ideal for people starting out.
Personal Pension - for a full range of investment options, fully insured and for greater flexibility.
SIPP Pension (Self Invested Personal Pension) - for the widest range of investments, including commercial property and for the ability to convert to flexible drawdown at 55 years.
Workplace Pensions
With Auto Enrolment all small companies are legally bound to set up pension schemes for their workforce. At Alexander James we have a whole range of solutions so we can take the strain away from company directors and set up workplace pension schemes for them.
Annuities
An annuity is a vehicle which will provide a pension income in retirement. Although they have become less popular since the new pension freedoms were introduced, we believe they still have a role to play for some people. An annuity can provide either a guaranteed life time income or a fixed term income. You are able to fix the term of an annuity for a given period of time, giving you greater control.
Flexible Drawdown
Many pensions can be converted to flexible drawdown products. This enables you to keep your pension fully invested and at the same time draw down an income.
Case Study
Russell
Investments
Russell asked us to set up a personal pension for him as he felt he needed to plan for his retirement. We were able to assess his attitude to risk and design a pension portfolio that met his needs. We were also able to predict how much income his pension would generate in retirement and for how long his pension monies would support him before they ran out. Armed with this information Russell has now got a complete retirement plan. He has been able to increase his contributions in a controlled way in order to maximise the tax benefits and meet his needs in retirement. Russell was so pleased with the service we provided that he has asked to set a pension for his wife.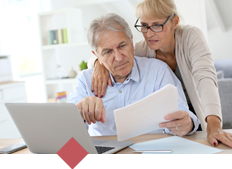 Did You Know!?
A pension is a tax wrapper that will protect your investments from capital gains and income tax. This means that whilst you are saving in your pension fund you will not be taxed and any monies put into the fund are taken out before taxation.
The first £3,600 of any pension contributions is added to your personal allowance.
You are able to contribute up to £40,000 per year into a pension.
The maximum lifetime allowance in a pension is £1.25 million.
You can now take your pension at 55 years.
You are able to take 25% of your pension as a tax free lump sum.
You can now take all of your pension monies out at the age of 55 years. However you will pay income tax on the remaining 75%.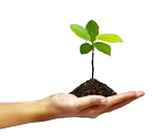 A collaborative, friendly approach from a highly qualified team of professionals